The Chapel at Hidden Acres | Wayne's View Photography
The Chapel at Hidden Acres | Taken by Sarah Photography
The Chapel at Hidden Acres | Photographs by Andrea
The Chapel at Night at Hidden Acres | Wayne's View Photography
The Chapel at Hidden Acres | Southern Living Photography
The Chapel at Hidden Acres | Montez Hilliard Photography
The Chapel at Hidden Acres | Photographs by Andrea
The Chapel at Hidden Acres | Eyeshadow Photography
The Chapel at Hidden Acres | Taken by Sarah Photography
The Chapel at Hidden Acres | Gillian Claire Photography
The Chapel at Hidden Acres | Allure Couture Photography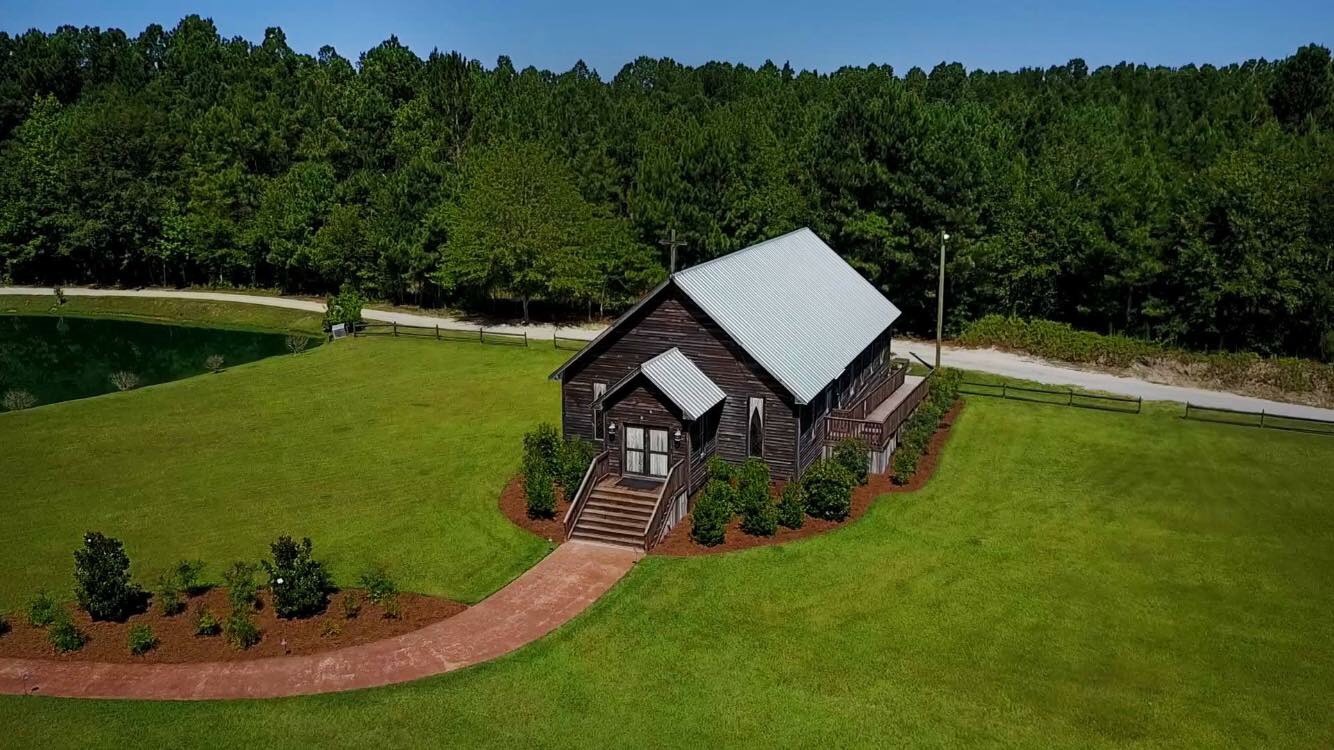 The Chapel at Hidden Acres is beautifully clad in weathered clapboard siding from buildings in Mullins, SC, and North Carolina.
The Chapel is 2300 square feet and features stained glass windows and a beautiful tin roof. The late afternoon sun streaming through the stained glass is a stunning backdrop for your wedding vows.
The Chapel has been finished in a rustic style with handmade doors, iron chandeliers, 24 pews and 2 "Mother" pews plus tongue & groove walls, ceiling, & floors. For your convenience, The Chapel also includes a built in audio system and 8 chandeliers for added ambiance.
A handicap-accessible ramp is available for those that need assistance into The Chapel.